Braden Pan, CEO and founder at Resolve, talks about how he raised a $3.3M seed round.
From zero to a term sheet in a month and a half? No problem. Step up round in less than two weeks? Easy if you know what you're doing.
Thankfully, Braden Pan was kind enough to share the story behind his oversubscribed $3.3M seed round.
Braden is building Resolve, a platform to fight medical debt. Overwhelmed by your medical bills? Check out Resolve.
Round details
Company name: Resolve
Round size: $3,300,000
Stage: Seed
Date: July 2022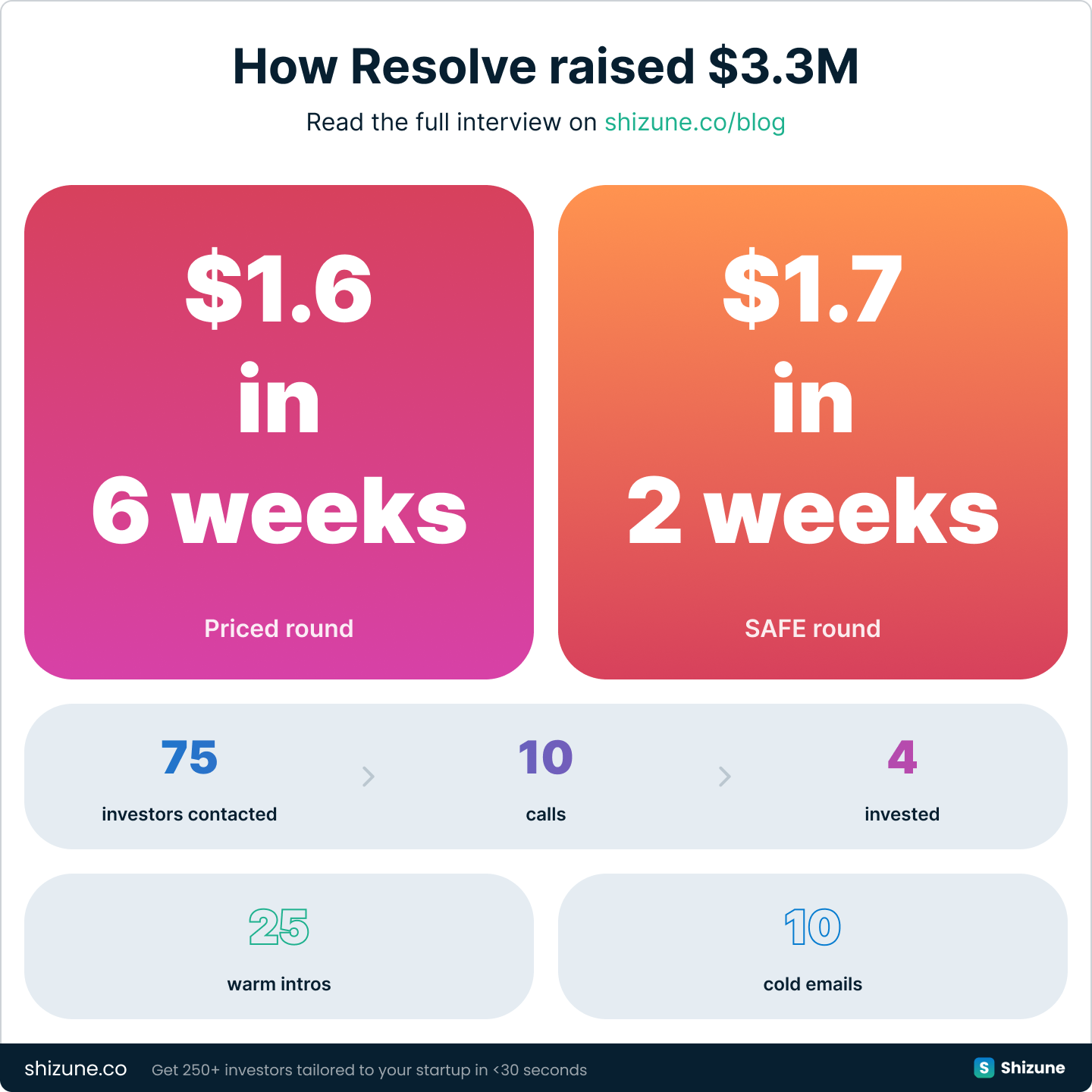 How long did it take you to raise the round?
Getting to a term sheet took about a month and a half. It took about a week to build the deck, we spent ~4 weeks pitching and iterating on the deck, and then ~2 weeks to finalize the term sheet.
I'll note that the diligence process also took about 6 weeks.
Finally - we recently closed a $1.75M SAFE at a step up - which took less than 2 weeks for us to do (from discussions to money in the door). Part of this was due to the fact that we had already raised a round so had a lot of the information needed and part of it was due to the fact that a SAFE is inherently easier to paper up than a priced round.

How many investors did you talk to?
I had roughly 75 investors that we targeted. I got a warm intro to roughly 25. We made fewer than 10 cold emails - none of which panned out. Everyone else, I leveraged my network to get a warm intro - which had a massively better response rate.
This converted to around 10 "next step" conversations - which ended in 1 term sheet for a lead.
Post getting the lead things became significantly easier. We had 3 follow-on investors. We talked to fewer than 10 investors total for the follow-on and had 5 offers. At the end of the day - taking on all 5 follow-ons would have significantly oversubscribed the round so we declined on 2 of them.

What tools did you use?
Crunchbase - to identify target funds as well as do research on contacts and warm intros to understand fund focus and try to understand fund hypothesis.
LinkedIn to leverage my network and do research.
Docsend for sending the deck and general document management.
Google spreadsheets to track progress.

What was the hardest thing in your fundraising?
Figuring out how to build a deck that positioned us the right way. Being immersed in the business - I had to continually iterate to make sure that we were high level enough to be clear and focused, while still providing a sufficient amount of detail.
Getting good at pitching and focusing on the right things. At the seed stage investors are investing in you just as much as the company - and so a good pitch that touches on the slides but doesn't read off them is essential. This came with lots and lots of reps with not just investors, but friends as well.
Managing the process while ensuring the business was continuing to run. I've heard people say that while you run a fundraising process, your business gets put on hold. While we didn't do that (thanks to great team members) I can see why/how that can be true.

Fundraising advice/hacks for founders?
Start the process with outreach and pitches to fellow founders. Cold outreach often works there - and it gives you the opportunity to both practice your pitch and get feedback on your deck in a lower pressure environment.
Make sure you play offense not defense with your pitch. The purpose of your pitch is to get investors excited about your company (while still being truthful). During Q&A it's very easy for investors to ask questions that you had to defend against - which is totally okay. However, it's easy to then adjust your deck to address those questions. If you do this - make sure you do this in a way that plays offensive (that is, adds on to your growth story organically) rather than defensively (that is - answers questions/concerns that you anticipate an investor having). Different investors will have different concerns - you don't need to address all of them in a pitch. That's what the Q&A after is for.
Support
Another confirmation that great founders execute well and move fast. Thanks for reading!
Follow Braden on LinkedIn. Subscribe to Resolve on Twitter and TikTok. Also, if you're overwhelmed by your medical bills, Resolve can help you.
If you found the interview useful,  join the email list, I post a new interview every week.
P.S: Braden used Crunchbase to build his target investor list. Shizune is like Crunchbase except you don't need to spend weeks finding relevant investors, Shizune will do it for you.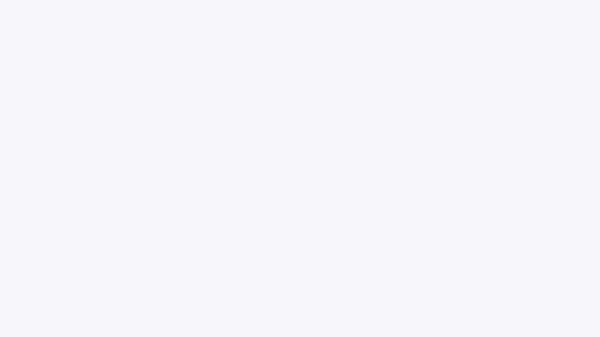 Get 250+ investors tailored to your startup. Automatically.
Angels and VC funds that invest in your industry, stage, and geography. Trusted by 3,000+ startups.
Find Investors – It's free!
P.S.2: Have questions for Braden or me? Join me on Twitter:
Get 250+ investors tailored to your startup. Automatically.
Angels and VC funds that invest in your industry, stage, and geography. Trusted by 3,000+ startups.
Find Investors – It's free!