The founders of Eir Systems, Ryan and Tyler Seaberg, share how they raised a $1.5M seed round for EirSystems.
What do investors actually mean when they say: "You're too early"? Most founders think it's a polite no, but brothers Ryan and Tyler Seaberg knew it was a delayed yes.
The founders of Eir Systems had been demonstrating growth for 12 months before they closed their $1.5M seed round for EirSystems.
Ryan and Tyler are building EirSystems, an advanced electronic prescribing platform that is saving physicians time, saving hospitals money, and saving patients' lives. Recently, they partnered with MedTrio, a completely customizable EHR for any specialty, to fuel their growth.
Round details
Company name: EirSystems
Round size: $1,500,000
Stage: Seed
Date: September 2022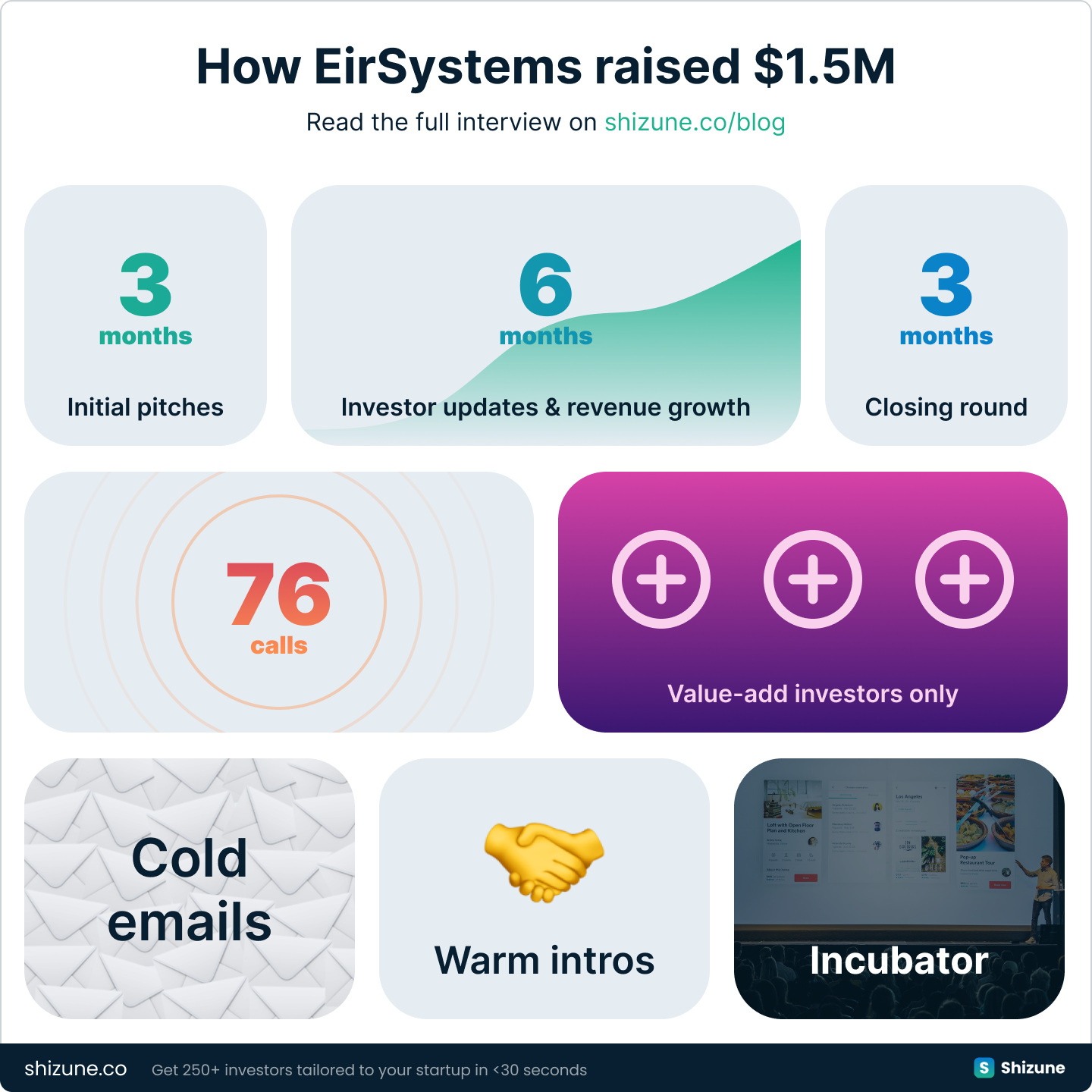 How long did it take you to raise the round?
Around 1 year of pitching, discussing, negotiations and finalizing paperwork. We also had to hit certain benchmarks laid out by the VC firms to receive both tranches of funding!
3 months pitching to various vc firms that we have come into contact through various business partnerships and pitches we had done previously.
6 months negotiating and demonstrating progress and revenue growth. Solas BioVentures who led our round had us bring in additional investors and demonstrate the growth potential of EirSystems. We had to negotiate certain deal points while also trying to grow our customer base, a lot of work.
3 months closing round and hitting targets to receive a second tranche of funding. We had long back and forths with the lawyers representing the firms that invested in us and eventually had a signing 60 days after the initial deal was offered.

How many investors did you talk to?
We spoke to a total of 72 investment firms. We eventually had in depth meetings with around 14 of them who had responded favorable to our progress and investment raise amount. We had several months long discussions with around 5 groups before eventually finding Solas as our lead and having a private group of Boston investors led by Ken Mooney and the ChainReaction group participating as well. We felt their expertise and support would set us up in the best position as a company.

What tools did you use?
We honestly just did cold reach outs to most, I would scour healthcare investment websites and find applicable healthcare firms that looked like they might be interested. We had a personal connection to Solas through their founder, David Adair, and our father David Seaberg.  We met Ken Mooney and ChainReaction through several connections we made at an incubator we participated in.
We created powerpoints using Microsoft PowerPoint, and put together our financials and proforma using Microsoft Office. We used Docusign for all of our legal documents that needed to be signed.

What was the hardest thing in your fundraising?
The hardest thing for us personally was navigating how each firm wanted different things before they would commit to anything with us. Some wanted us to track different financial KPI's, some wanted us to do an accelerator, some wanted progress on clients and others wanted a larger team. So we really had to decide who we wanted to do work with and tailor our efforts to their wants. We may have missed out on some firms because of that.
Definitely the actual negotiation my brother and I, both being in our mid 20's, were very inexperienced in fundraising and had to learn on the fly. Definitely learned a lot and drove home the point that it pays to be prepared!

Fundraising advice/hacks for founders?
Try and really rely on your advisors for knowledge and information. And stick to your guns, if you truly believe in your product make sure that you don't let any fundraising distract you from that or let people tell how you should run things differently. Everyone has their own opinions but this is your baby, you grew this and you know it better than anyone. Learn from everyone while you can.
Take every meeting you can, never say no. Every meeting can lead to something positive and you never know where it might lead! Believe in your product and never give up, live the dream baby!
---
Support
Never give up — that's the #1 learning. Thanks for reading!
Follow EirSystems on LinkedIn. Also, if you ever wondered what the future of medicine looks like, check out the EirSystems website.
If you find this interview helpful, consider joining the email list. I post two new interviews every week.
P.S: Ryan and Tyler talked to 76+ investors. If you're fundraising, Shizune can find the most active investors in your industry and stage in <30 seconds.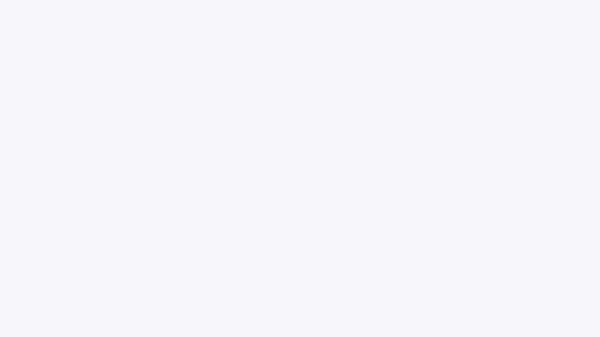 Get 250+ investors tailored to your startup. Automatically.
Angels and VC funds that invest in your industry, stage, and geography. Trusted by 3,000+ startups.
Find Investors – It's free!

Have questions? Join the discussion on Twitter:
Get 250+ investors tailored to your startup. Automatically.
Angels and VC funds that invest in your industry, stage, and geography. Trusted by 3,000+ startups.
Find Investors – It's free!